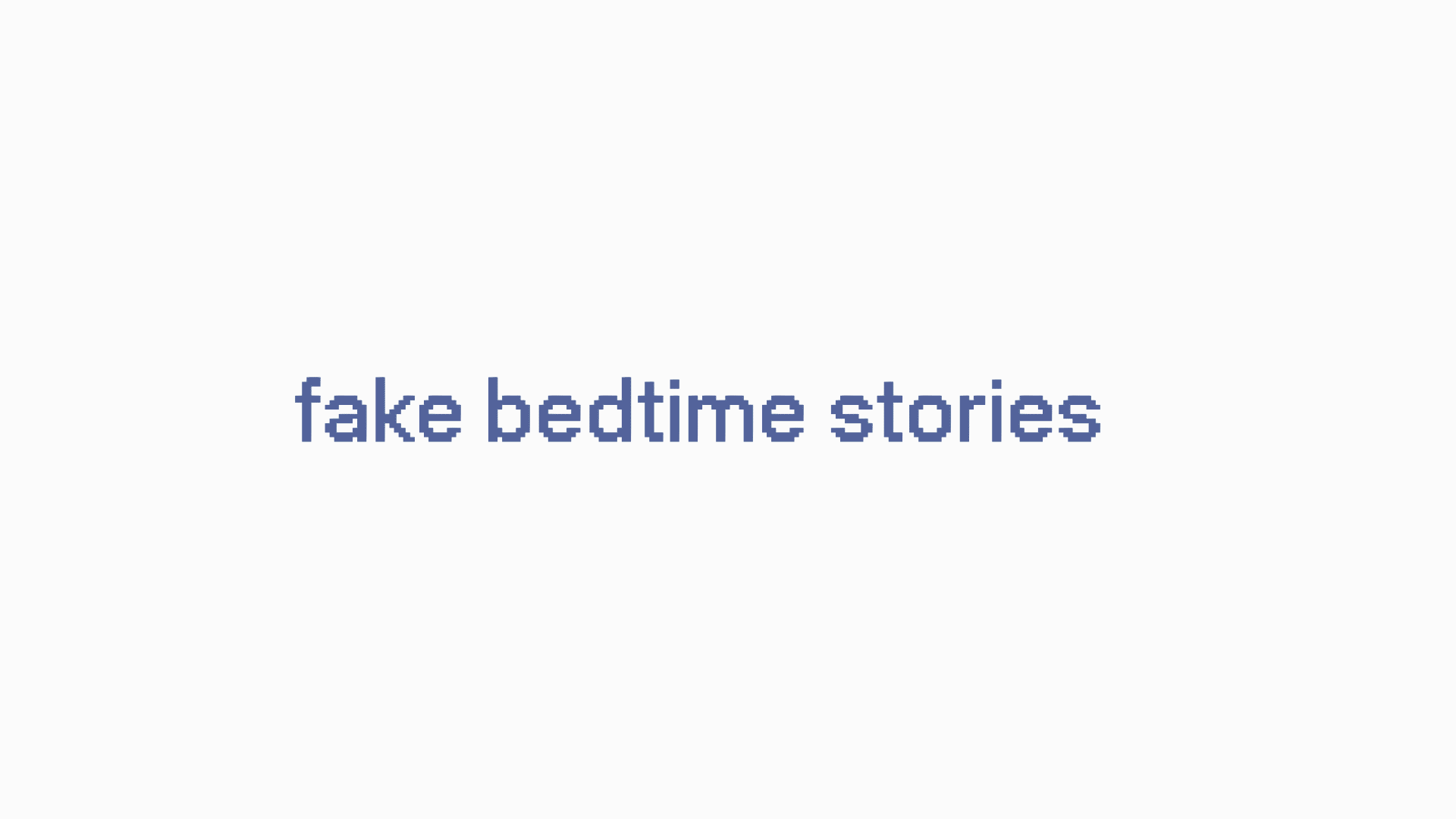 Art director: Carlota Real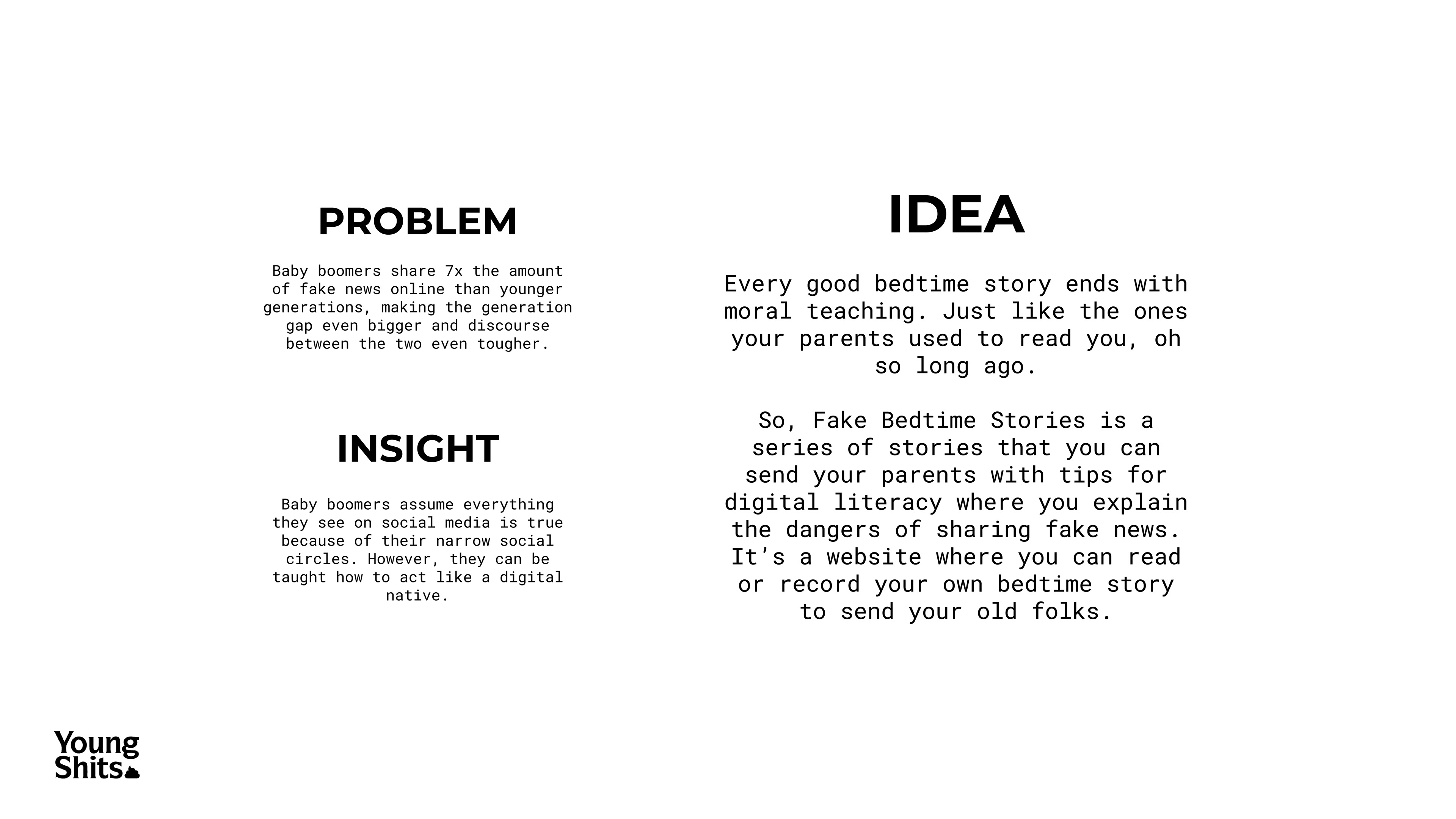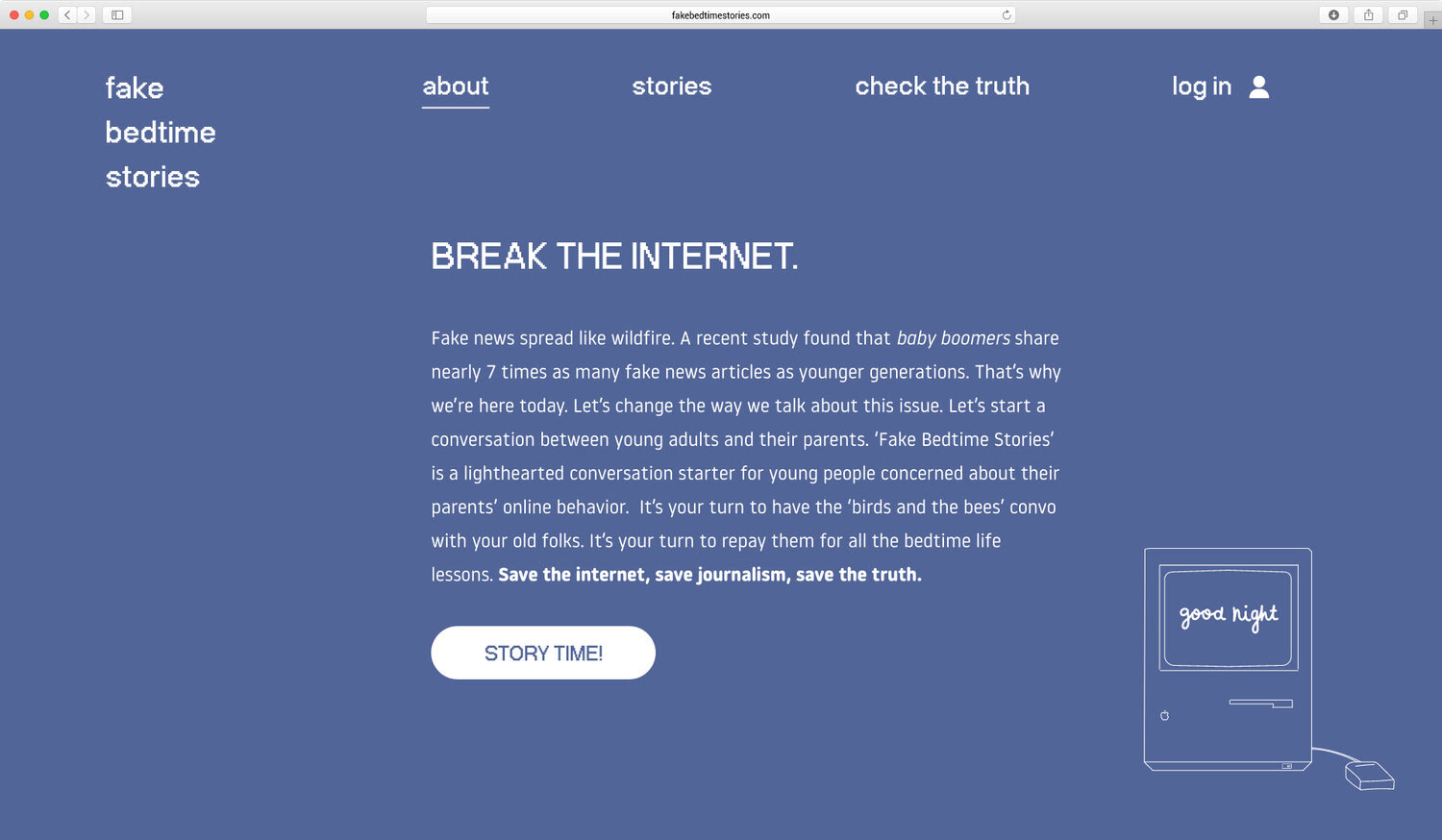 In our library, users can find the bedtime story they're most fond of from their childhood, but with a twist. Little Red Riding Hood, The Boy Who Cried Wolf and whomever they can fathom have turned to the internet for their daily lives and it has turned out to be a dangerous place. After the initial release of the two stories here, users can submit their own versions of their favourite fairy tale. Upon inspection, the best ones will get their place on our shelves.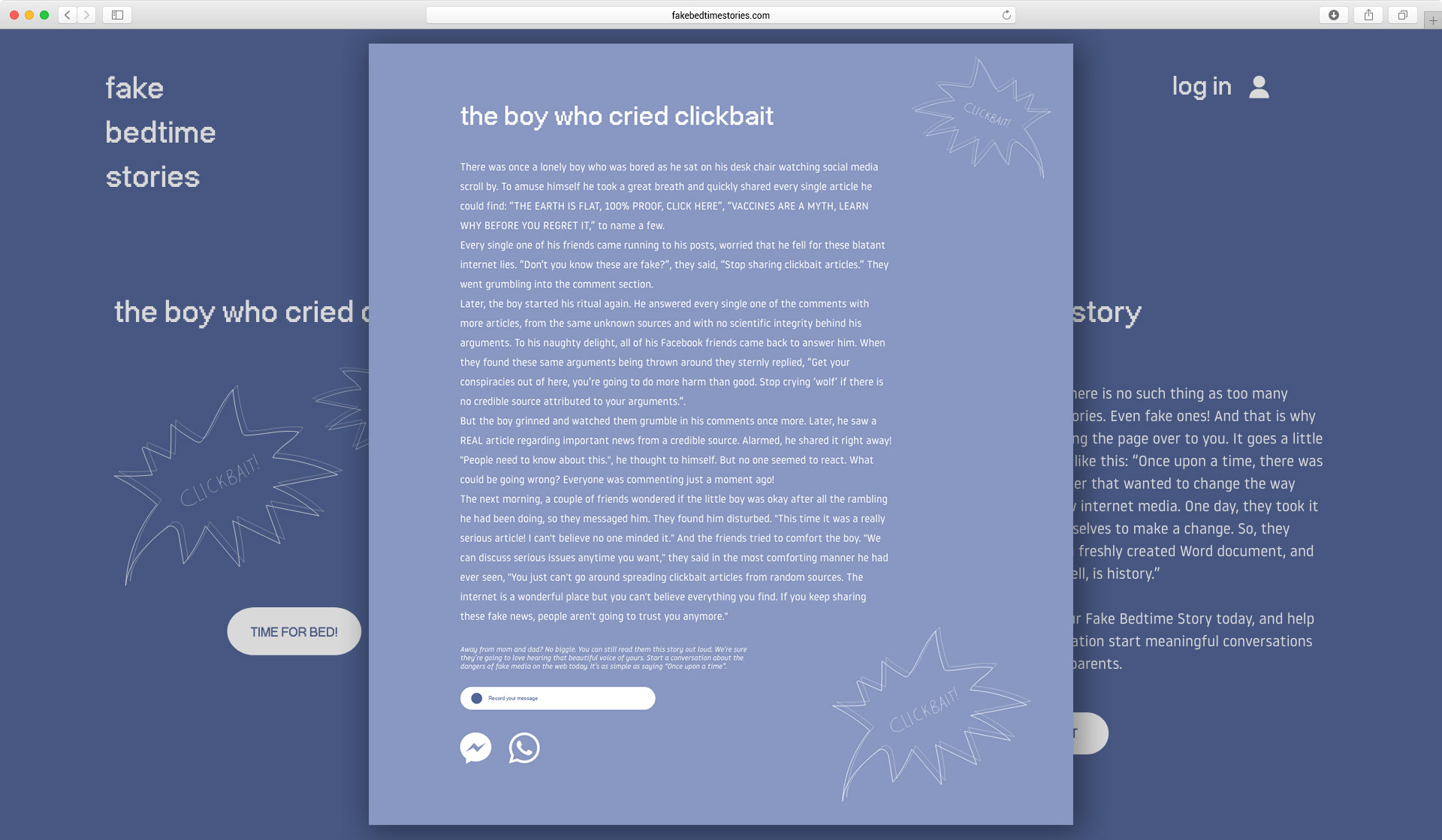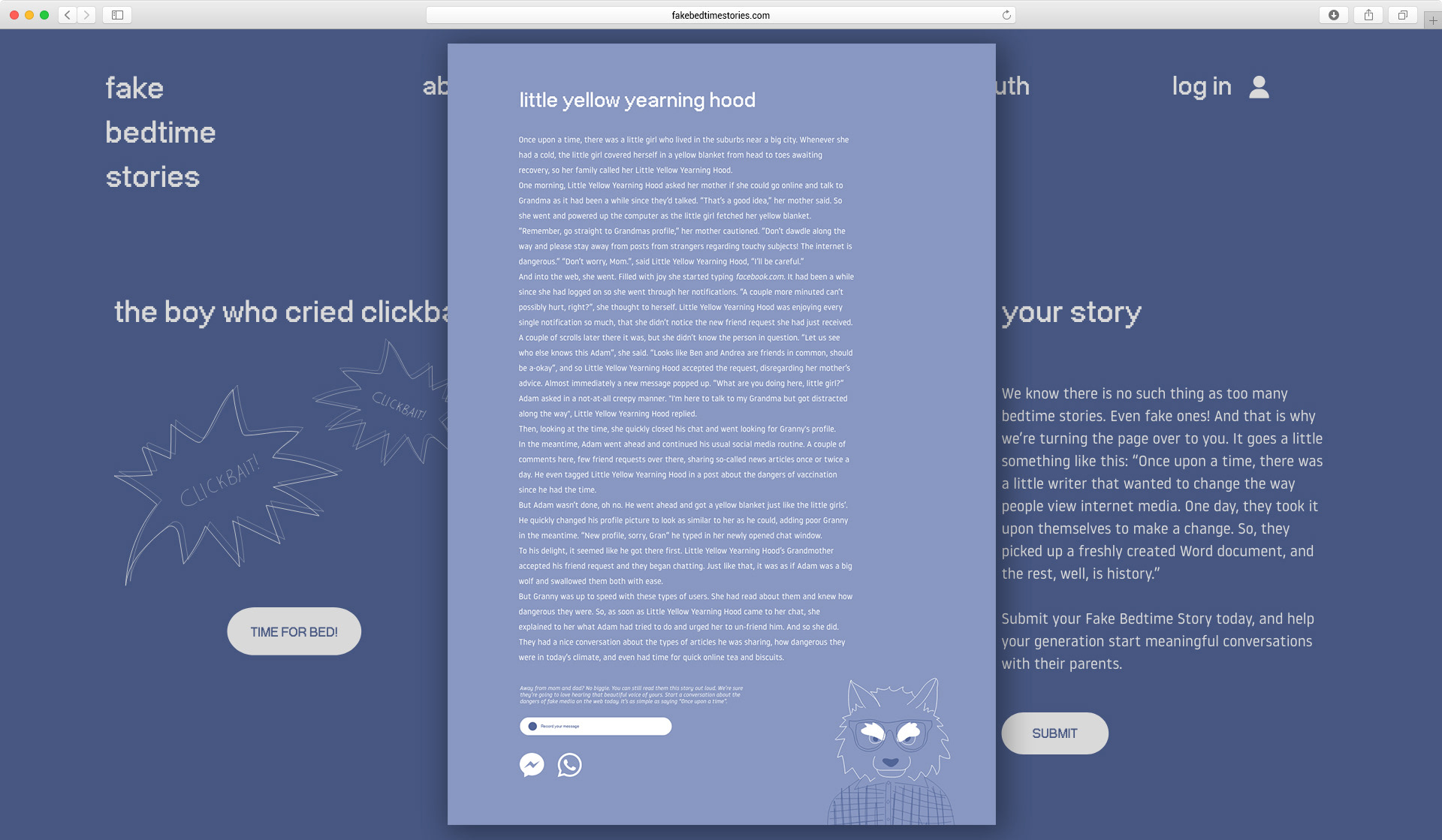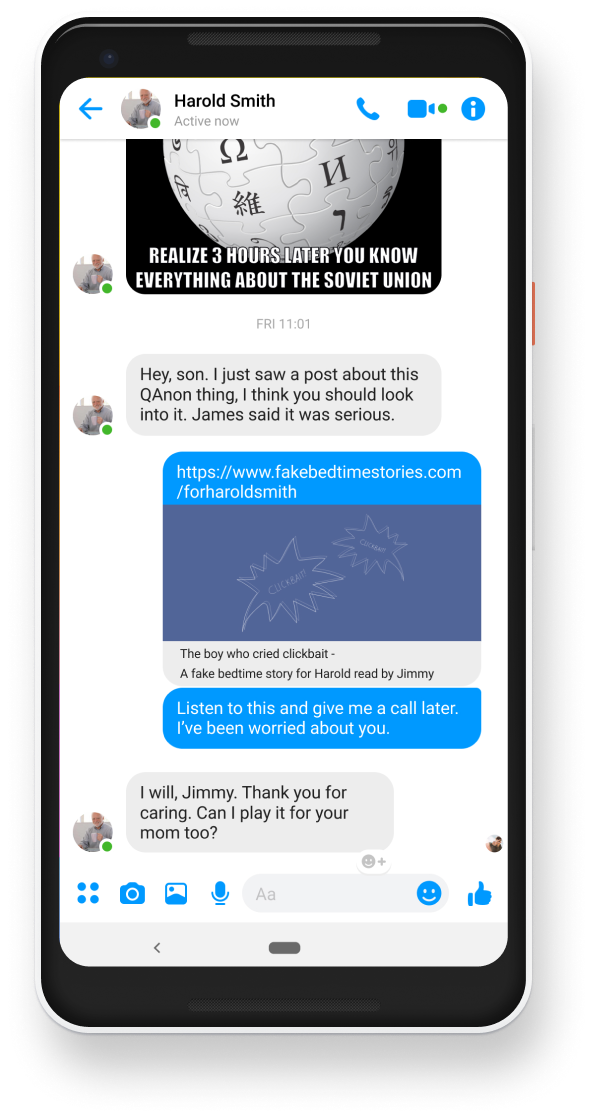 Anyone can use our stories as a conversation starter with their parents, retributing all the years of moral lessons they taught them as kids.
Even if physical interaction isn't possible, users can easily record their reading of the story and share it with their parents right there and then. It's the best of both worlds: a personalized message from someone they cherish and a good lesson regarding the best internet practices.