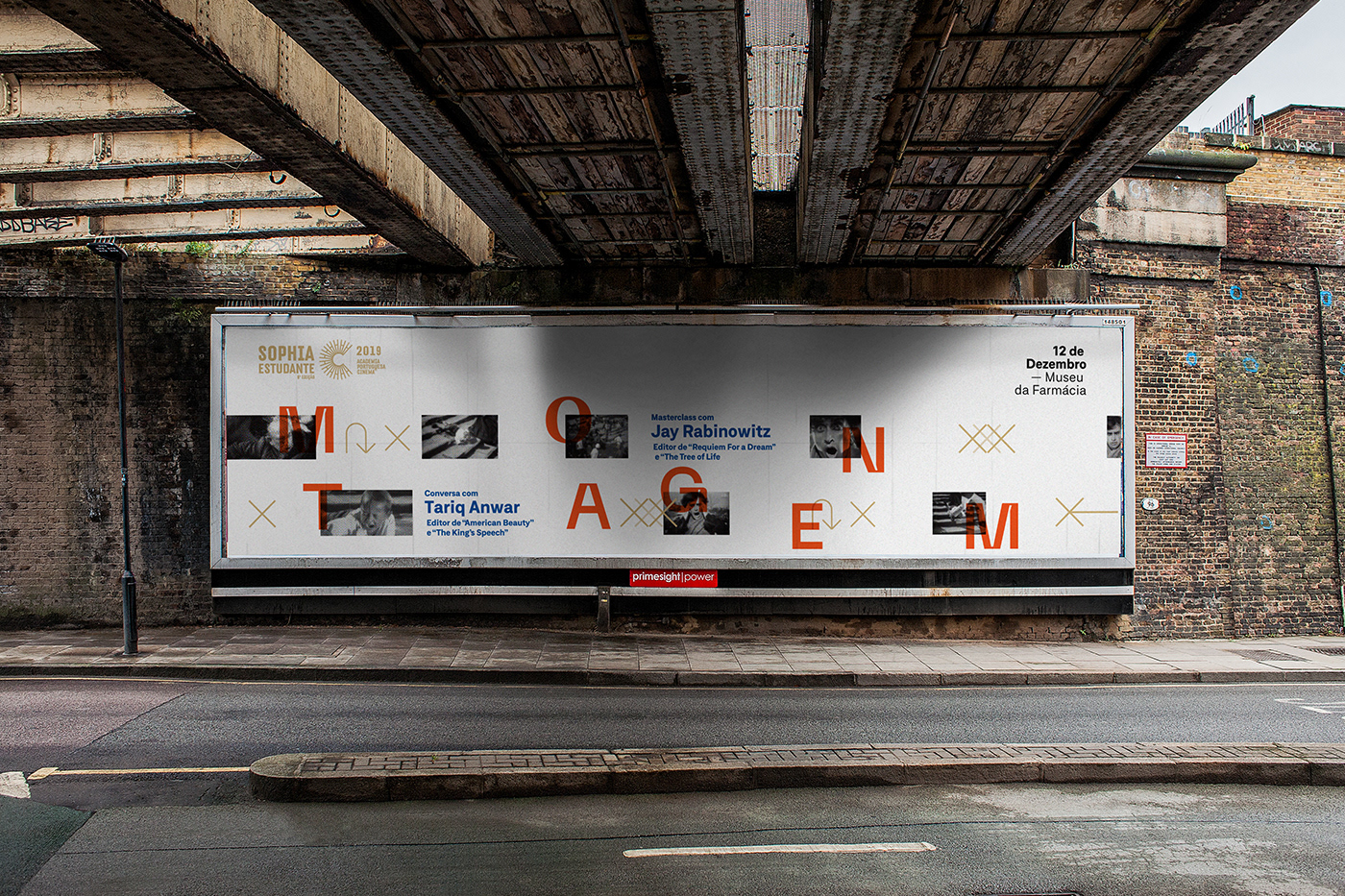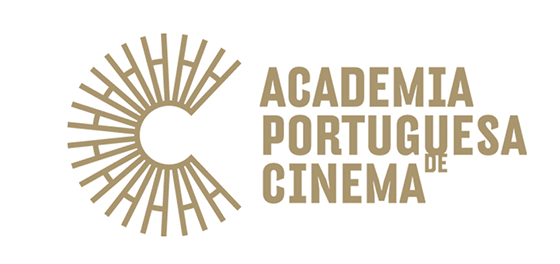 The Portuguese Cinema Academy proposed a contest to several universities where students were supposed to create the graphic identity for Sophia Estudante 2019 awards. Montage in cinema was this year's theme. Our teacher proposed this challenge to us and we took it on.
During the research, we realised that the film "Battleship Potemkin", by Serguei Eisenstein, is one of the best references for montage in cinema accordingly to several filmmakers and film editors. We used a set of frames of that film to produce a logical sequence, as well as a set of pictograms representing the different types of cuts in cinema. The main goal was to challenge the usual standards that these events usually have in terms of graphic design.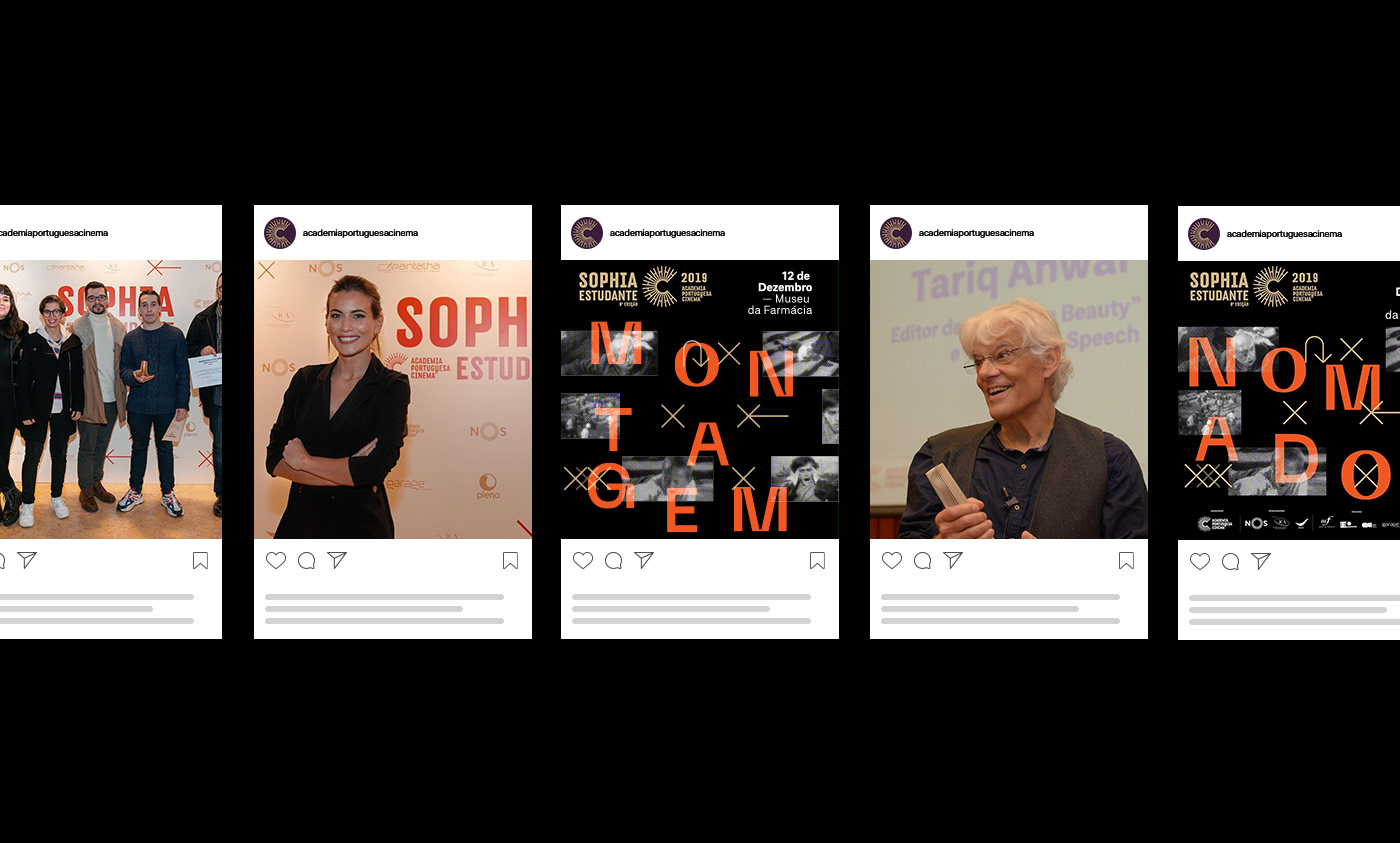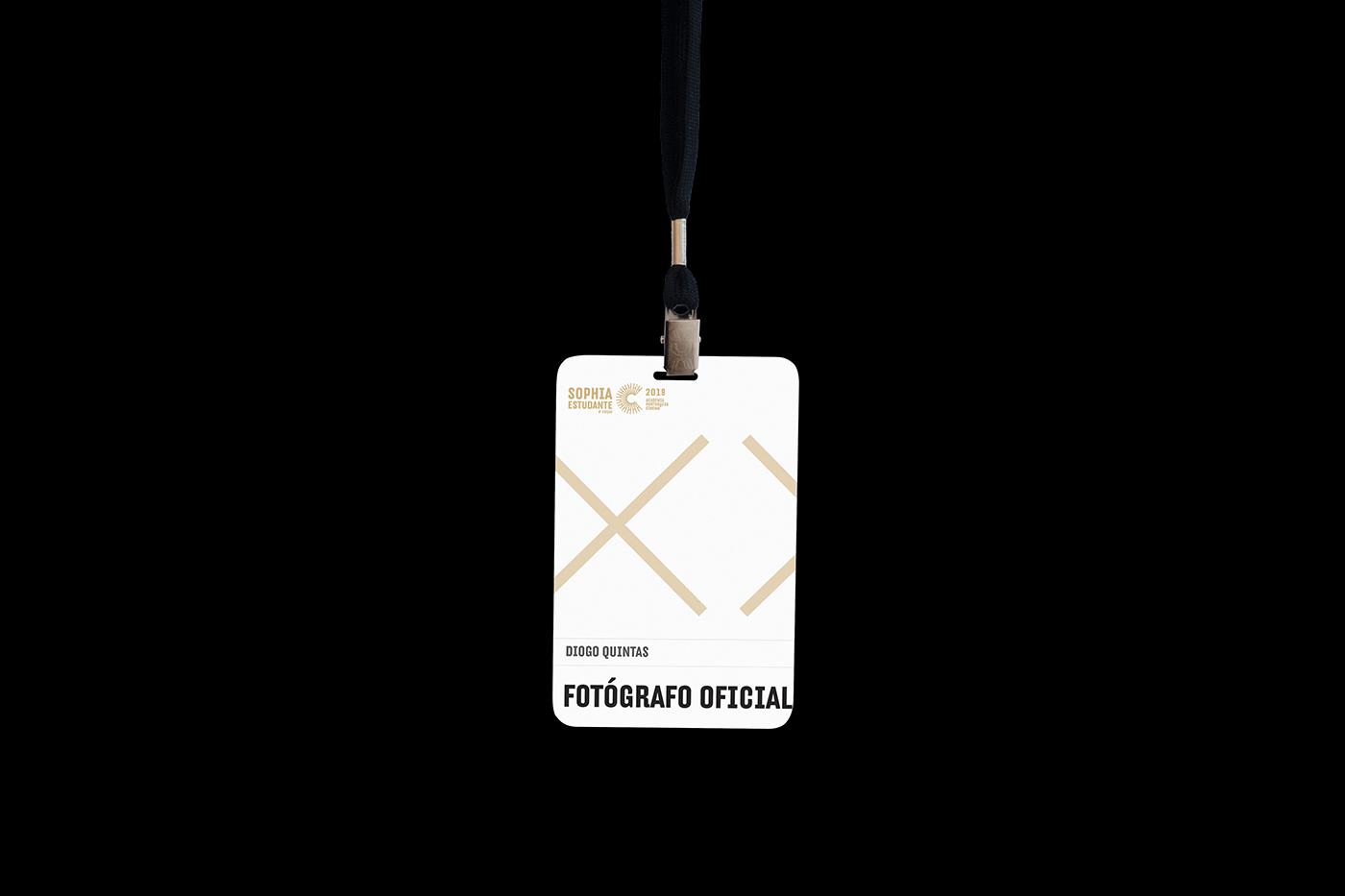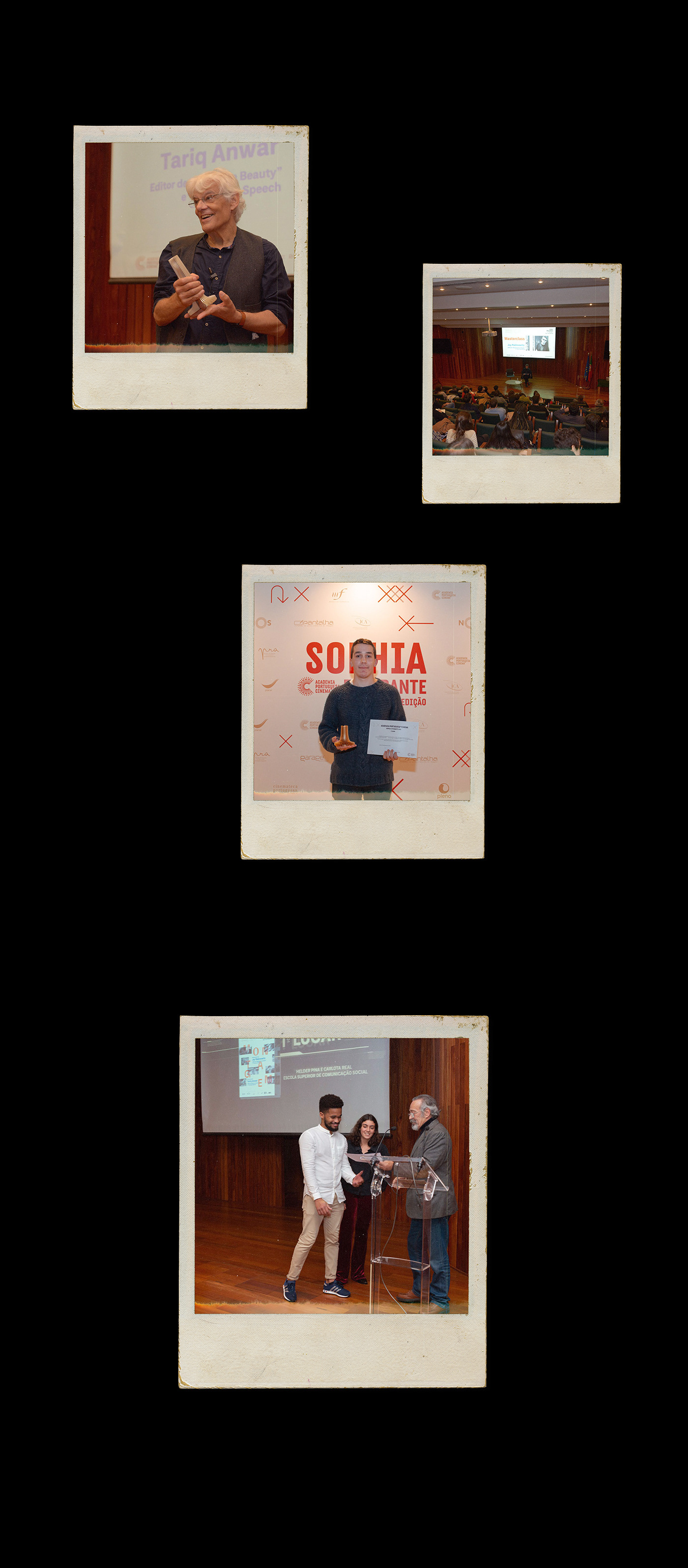 Special thanks to Academia Portuguesa de Cinema and
our teacher Ricardo Rodrigues.